MPC1 multi purpose CAN controller
A multi tool for working with CAN networks. Has two CAN interfaces and is capable of logging the data received on each one, bridge them together to pass data across with selective filtering of what IDs can pass as well as ability to alter the contents of frames that are passed across. Also has inputs and outputs for converting CAN data to frequency or passing frequency or analog signals onto the CAN networks. Primary application is for adapting together incompatible CAN systems from different manufacturers or for altering data sent across a CAN network. Also includes features to aid in reverse engineering of CAN bus protocols.
Available for purchase from our web store.
Specifications
32 bit microcontroller
External dimensions 115x86x37mm
Two CAN 2.0 interfaces. Internal 120Ω termination by default, can request unterminated CAN bus at time of order if unit will not be an end node on the CAN bus. Data rates configurable from 125kbit to 1000kbit
Native USB connection. No USB-232 converter or associated hassle.
Data logging of run time variables via USB to computer running calibrator software
8GB Internal data logging memory with real time clock for time stamping of log files. Can log either CAN packets on both networks simultaneously or runtime variables.
8 channel 12 bit analog to digital converter for adapting analog sensors to CAN data
4 frequency/switch inputs for switches, engine speed input, wheel speed input, etc for transmitting over CAN
4 low-side switch outputs, 5A max current per output, 8A maximum current all together. Capable of outputting frequency for tachometer/speedometer/wheel speeds, programmable PWM controls or on/off functions triggered by sensors or CAN data.
CAN frames can be sent on either or both networks with user configurable data in configurable format
CAN frames can be passed across networks with filter rules to set which IDs pass, are blocked or get their contents altered. Filter rules can be enabled/disabled in real time using switch inputs, CAN data or general purpose logic conditions (for example, alter wheel speed frames, but only when low-range gear is selected)
Data from selected CAN frames can be stored and used as basis to generate other frames, with format conversion
Ability to perform a scan, sending a configured CAN frame to a range of IDs in order to probe for IDs that a peripheral on the network responds to.
2 year parts+labor warranty
View users manual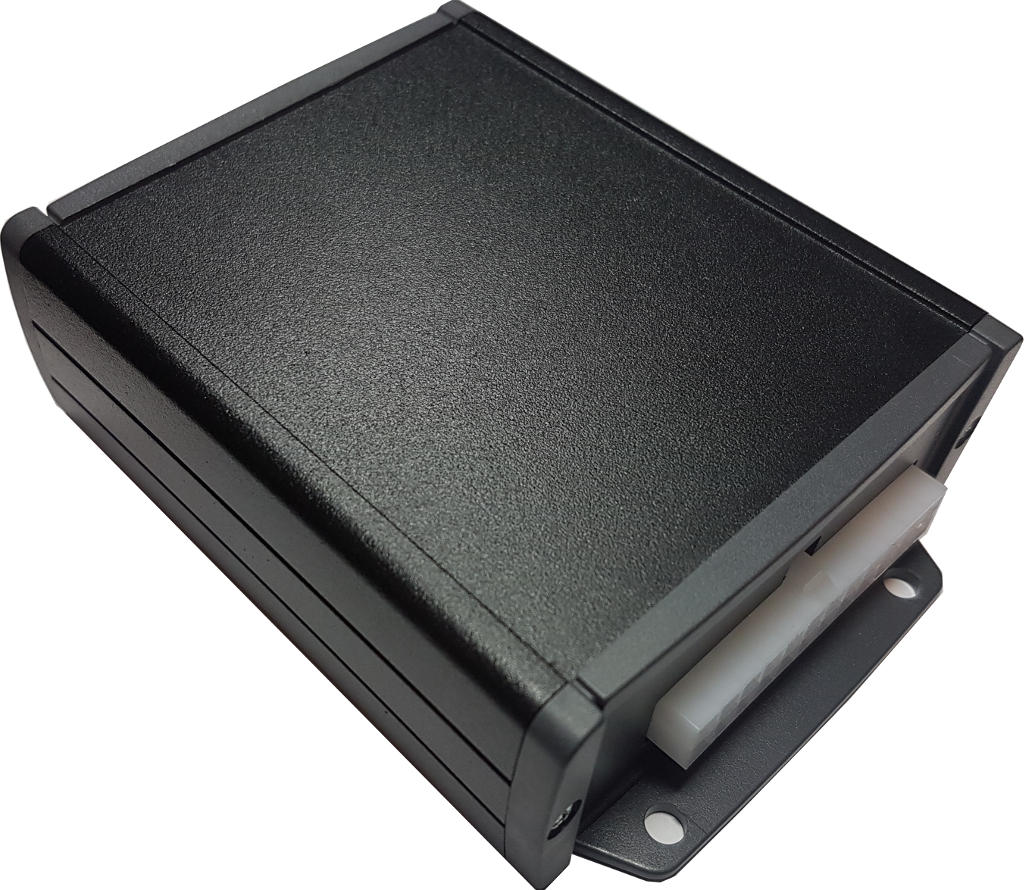 Back to main page