DSL1 diesel controller
Finally a stand-alone aftermarket ECU for the Mercedes Benz OM606 and OM605 EDC engines. Minimal wiring necessary, reducing the headache of doing an engine swap. Tuned by laptop, no messing with chips.
Introduced in 2014 and extensively tested in 2015 on multiple vehicles. Now also supports VP37 injection pumps as found on OM602.980 engines as well as countless VW and BMW applications.
Available for purhcase from our web store.
Specifications
32 bit microcontroller
External dimensions 115x106x46mm
Fuelling at any engine speed indepentently adjustable.
Configurable hard engine speed limiting.
Fuel limiting based on charge air pressure (boost)
Overcurrent protection for rack solenoid
Pedal position error detection and override
Rack solenoid operation error detection and override
Tach output to drive a rev counter intended for any number of cylinders
Cruise control
Water/methanol or nitrous control strategy
User configurable fuel limit functions, can be used as launch control rev limiters, traction control, EGT safety, etc.
Calibration switch input offers ability to have two sets of maps installed to switch between while driving
Turbo boost control for any PWM operated pressure or vacuum solenoid, wide frequency range. Suitable for wastegated as well as VGT turbochargers.
Turbo boost strategy based on requested fuel quantity, allows for maximum fuel efficiency when properly calibrated
Glow heating relay control with programmable pre-start and after-start heating duration depending on engine temperature
CAN 2.0 bus for interfacing with peripherals such as transmission control, dash displays, VGT actuators or sensor interfaces. Internal 120Ω termination by default, can request unterminated CAN bus at time of order if unit will not be an end node on the CAN bus. Data rates configurable from 125kbit to 1000kbit. Fully user definable CAN transmission and reception formats.
OBD2 over CAN bus, enables use of OBD2 compatible aftermarket equipment such as gauges, displays and scan tools
Native USB connection. No USB-232 converter or associated hassle.
Data logging at over 50Hz standard via USB to computer running calibrator software
Internal data logging memory option on purchase time with real time clock for time stamping of log files. Up to 100Hz data logging rate. Units without this option may be returned to have this option fitted at any time for a small fee. With this option, data logs can be recorded by the controller when no laptop is connected and retrieved later, otherwise a laptop must be connected to record logs.
8 user configurable outputs for any purpose
2 year parts+labor warranty
Unit may be returned for reconfiguration of purchase time options after purchase time
View users manual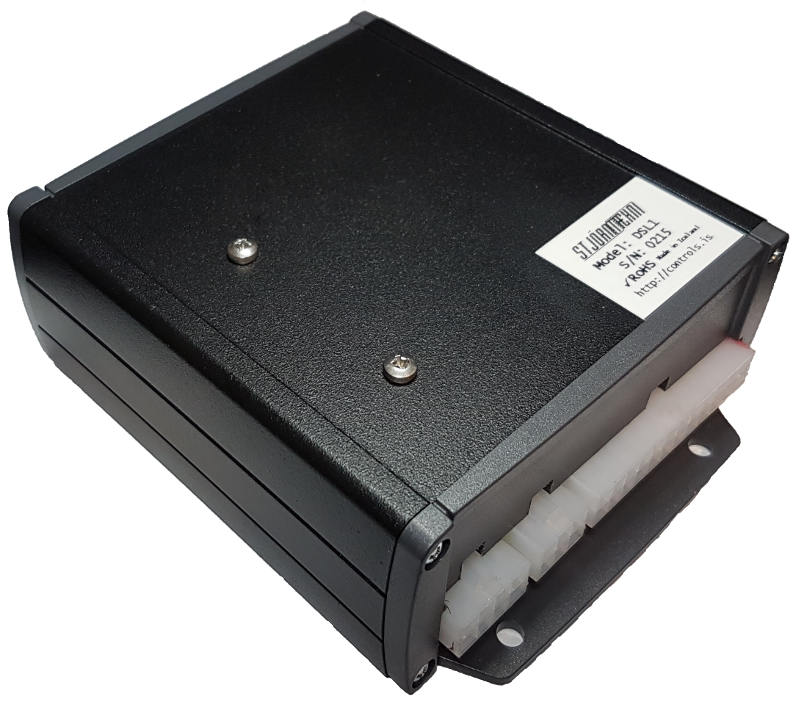 Back to main page